Vancouver
A regional qualifier for the
Canadian Culinary Championship
Wednesday, October 18th
BC Place Stadium - Field Level
---
Join us for an evening of elevation and celebration of Canadian culture. Savour the dishes of the city's best chefs as they compete to be on the podium. Enjoy some of the best wines Canada's wineries offer, local craft beer, spirits and non-alcoholic beverages. And revel in the incredible Canadian talent coming to your city:
Featuring Steven Page (Steven Page Trio and former lead singer of Barenaked Ladies), Geoffrey Kelly (founder of Spirit of the West), Kevin Fox (The Steven Page Trio), Craig Northey (Odds and The Steven Page Trio) and special guest Barney Bentall (Barney Bentall and the Legendary Hearts and The Cariboo Express)!
We are thrilled to announce this year's Master of Ceremonies: Television Personality and comedian Jessi Cruickshank (The Hills After Show, CBC's The Goods, Canada's Smartest Person and host of New Mom, Who Dis?, and the #1 Comedy Podcast Phone A Friend).
On this night, the city unites to ensure that Canadian youth have equitable access to healthy food, sport opportunities and music education.
Geoffrey Kelly
Steven Page Trio
Barney Bentall
Jessi Cruickshank
One of the best, if not the best corporate event on the calendar!

Guest from 2022
Purpose: To elevate and celebrate Excellence in Canadian culture.

Mission: To build a more inclusive Canada

Impact: MusiCounts, SpiritNorth, Fresh Roots and unique grassroots food equity organizations for youth.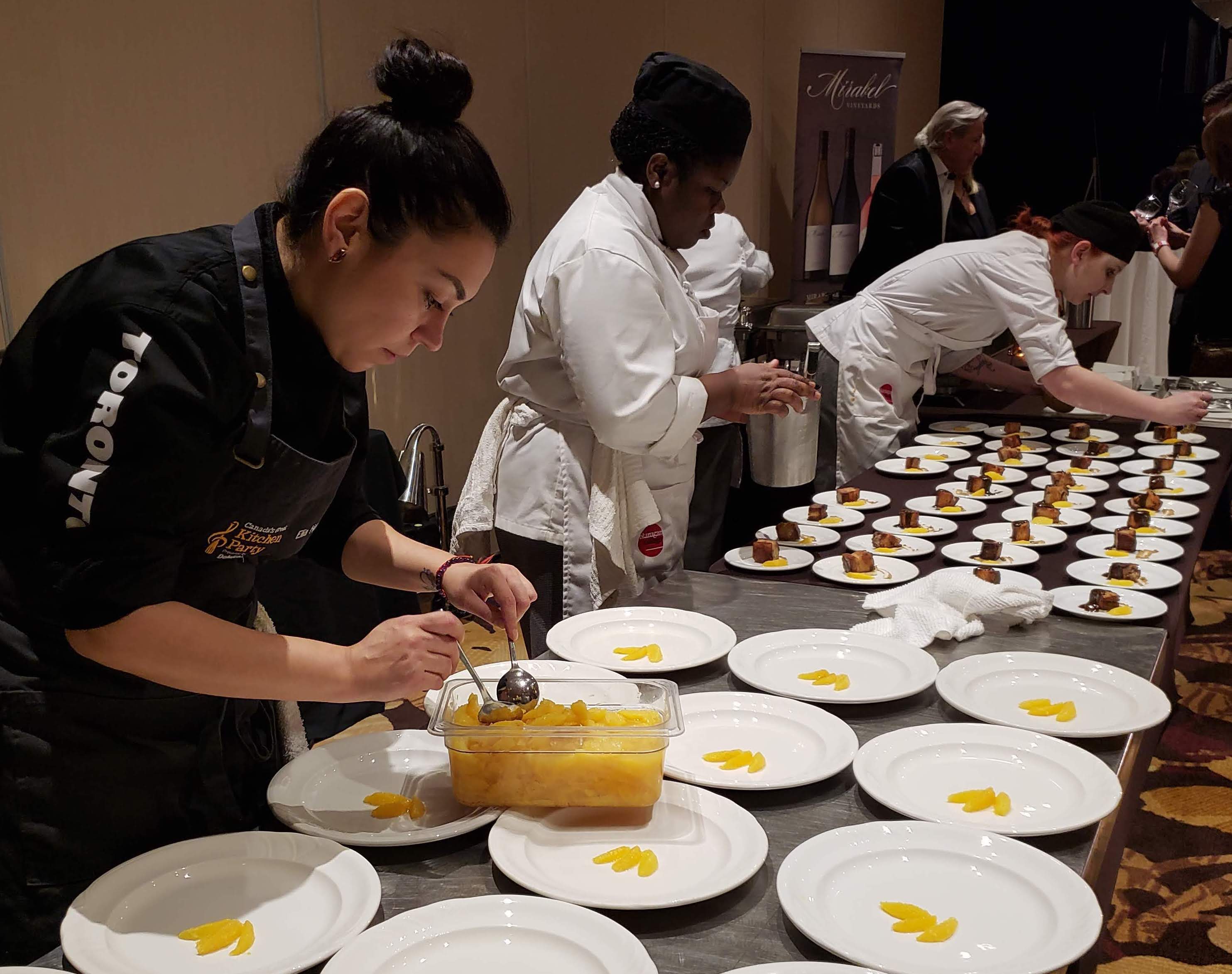 Partnerships, donations and tickets
Platinum: $25,000 – two tables of 8
(three are available – Podium Partner, People's Choice and Music Showcase Partner)
Maximum Impact: $10,000 – no table
($10,000 donation direct to the charity of your choice)
VIP Impact: $10,000 - one VIP table of 8
(and a partial donation direct to the charity of your choice)
VIP: $6,500 - one VIP table of 8
Corporate: $4,500 - one table of 8
Individual VIP Tickets: $650
Individual Ticket: $450
To reserve tickets, discuss partnership or for more information: Scott Gurney at 250.516.9797 or vancouver@greatkitchenparty.com
Partners
BECOME A PARTNER. CELEBRATE CANADA. MAKE AN IMPACT!
Canada's Great Kitchen Party will create a customizable regional, multi-regional or national partnership package that will meet your branding and hospitality goals. Please contact Karen Blair at kblair@greatkitchenparty.com or 647-267-6530